17 May 2017
Never to early to start Christmas knitting

This is the new bookcover I've just done for my 21 Little Christmas Knits book. Very good value on Amazon.com and Amazon.co.uk. Also available as a PDF on Ravelry.
17 May 2017
My alpacas are on the cover of the current issue of Let's Knit!

My carnival-coloured alpacas (don't you just love 'em?) are on the cover of the current issue of Let's Knit. The needles and all the yarn you need is included in the yarn kit that comes with the magazine. So no excuses!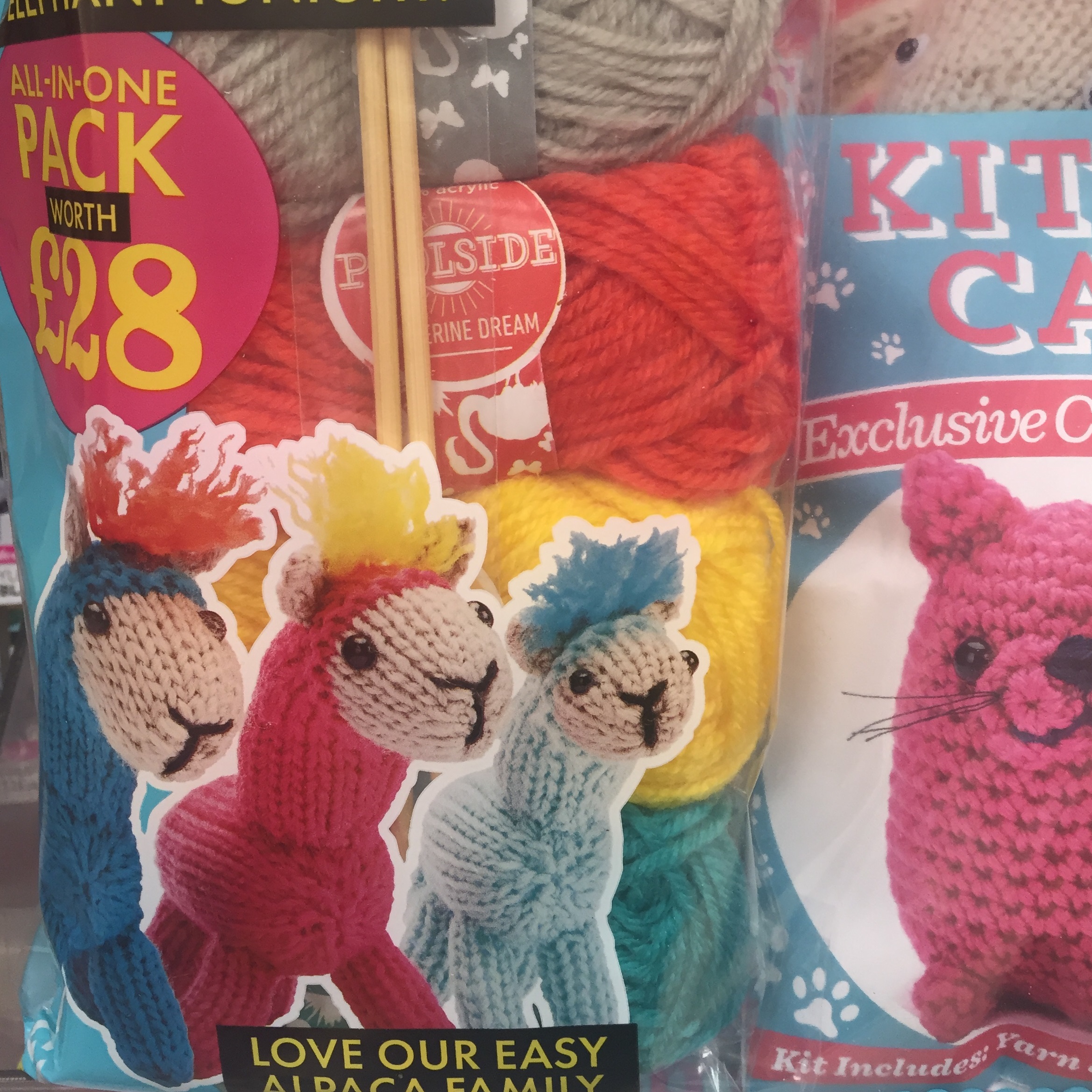 28 March 2017
Easter bunny pattern yours for FREE!

When you sign up to my website, this cute pattern is yours for free. And I'll send you other free stuff, news and special offers too. So go to this bit of the site now to sign up! http://www.fionagoble.com/rabbits
You can choose to get your pattern in different formats so you can read it on pretty much any ebook reader or get it as a PDF which you can print – it's just a few pages long so won't use all your printer ink.
Save
Save
Save
23 March 2017
New teddy bear book
I've created a little ebook all about knitted teddy bears and outfits. They're pretty easy to make and put together and the ebook is available at a bargain price! Just 99p in the UK and $1.22 in the USA. Check it out on Amazon here if you're in the UK and here if you're in the USA.
Save
Save
Save